Third time's a charm
Red Demons win both at Hays
By John Zetmeir
Dodge City Daily Globe
Dodge City lost to Hays by 16-points at the Tournament of Champions back in January. Then the Indians beat the Red Demons by three-points when Hays traveled back to Dodge City for the rematch.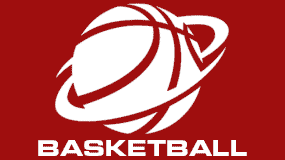 In the third meeting between the two teams, Dodge City (10-9, 5-2) held off a fourth quarter surge from Hays to beat the Indians 70-64.
A three-point play from senior forward Noah Williams gave the Red Demons a 16-point lead with 4:30 to go in the game. Eight straight points from Hays' Isaiah Nunnery cut the Red Demon lead to 64-58 with just over a minute to go. Nunnery led all scorers with 32 points.
Over the final 1:23 of the game, Williams and fellow senior Caden Walters scored 11 of the final 13 points for Dodge City which included 7-of-10 makes from the free throw line.
"It took everybody but those two guys really stepped up and made some good things happen," Dodge City head coach Dennis Hamilton said.
The six Red Demons seniors scored every point for Dodge City on Tuesday night.
The Red Demons used a strong second quarter and an even better third quarter to take an 11-point advantage into the fourth quarter. Dodge City outscored the Indians 27-17 in the third quarter.
"We shot lights out in the third quarter," Hamilton said. "It's all coming together at the right time."
Dodge City will host Liberal on Thursday night. A win against the Redskins would give the Red Demons a share of the Western Athletic Conference title.
DODGE CITY GIRLS 38, HAYS 18.
The Dodge City defense kept the Hays offense at bay until the Red Demons could find an offensive rhythm in their 38-18 win on Tuesday night.
The Red Demons scored just six points in the opening quarter but did not allow a Hays basket until there was less than two minutes to play in the first quarter. Dodge City outscored the Indians 20-7 in the third quarter to take command in their final road game of the season.
"The girls came out and had a good third quarter," head coach Kelley Snodgrass said during her post game radio interview. "I think we were a little flat to start the game but attribute that to Hays."
Tuesday's win secured the outright Western Athletic Conference title for the Red Demons (14-5, 7-0). Dodge City has won 17 straight conference games and will have the chance to go undefeated in WAC play for the second year in a row when they host Liberal on Thursday.
DODGE CITY GIRLS – 6 10 20 2 – 38
HAYS – 2 2 7 7 – 18
DODGE – Shelor 10, Harshberger 9, T. Bradshaw 7, Nichols 6, Nelson 4, Maple 2. 14-45 6-10 38.
DODGE CITY BOYS – 8 13 27 22- 70
HAYS -15 5 17 27 – 64
DODGE – Unruh 17, Williams 15 McGroarty 13, Walters 13, Reid 9, Karns 3. 21-37 21-29 70