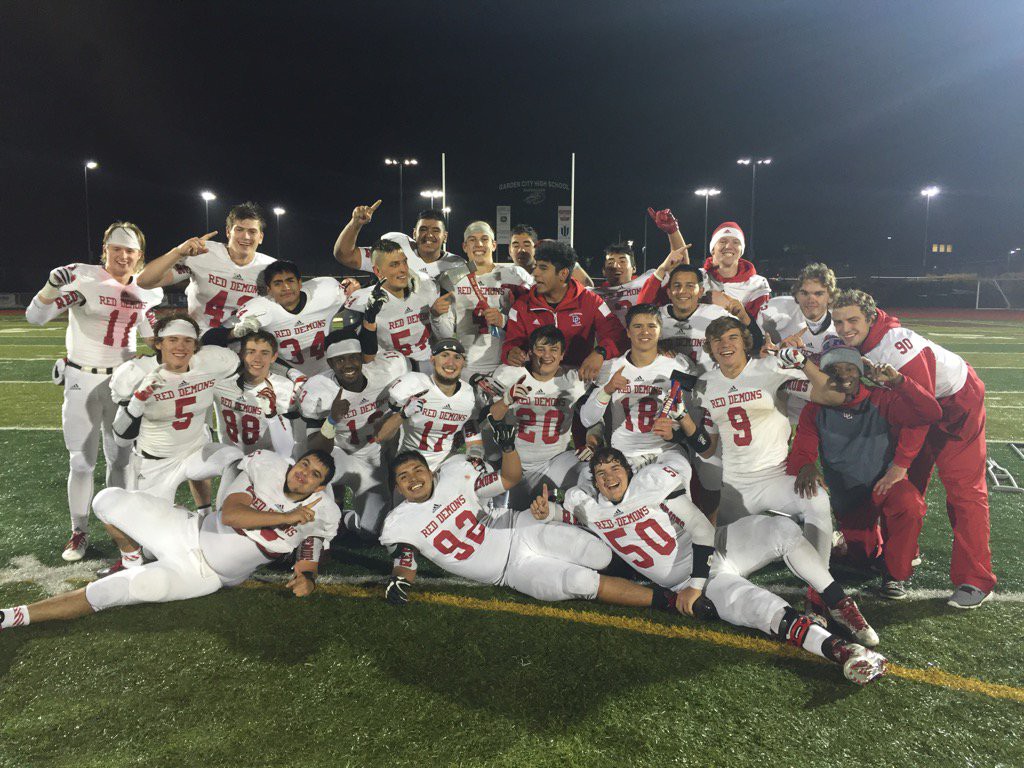 The season did not go the way the Dodge City Red Demons hoped it would. They took their lumps. They had a number of player go down to season ending injuries. They faced adversity.
On Friday night, all of that went out the window when senior Noah Williams blocked a Garden City extra point with just over one minute to play in the game to give Dodge City a 21-20 victory in the Hatchet Game.
"It's just the effort needed at that point in time," head coach Dave Foster said. "The character of our kids shined through and I'm very proud of the kids." Dodge City head coach Dave Foster said prior to his team's practice on Thursday that rivalry games bring out the best in teams. Friday night's hatchet game brought out the best in his defense.
The Red Demon's (5-4, 4-0) defense struggled against the run all season but frustrated the Garden City offense all night. The Buffaloes, who have made their living running the football, were forced to pass the ball more than usual. Senior running back Jared Koster, who is Garden City's all-time leading rusher, carried the ball just one time for four yards in the second half.
"Everyone just came out and did their jobs," Williams said. "We had a meeting before the game. Coach (Foster) came out and said you have to do your job and everything will fall into place. Everyone did their job and it worked out."
Read complete Dodge City Daily Globe story.