Red Demon Round-up for Regional Golf and Tennis
By: John Zetmeir
GIRLS TENNIS
After being named Wester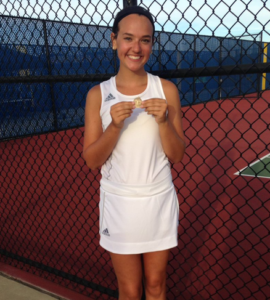 n Athletic Conference Player of the Year, Dodge City High School junior Leah Stein was the lone Red Demon to qualify for the 6A state tournament at regionals on Saturday.
Stein followed a first round bye with a win to advance to the semifinals. The junior dropped her next two matches to earn a fourth place finish. Senior Daniella Villarreal won her first match of the day but did not finish in the top-six.
In the doubles bracket, Hannah Sowers and Abigail Argumedo won their first match in three sets. The final score of the third set was 14-12. The duo fell to Sally Dinkel and Megan Powers of Garden City in the following round.
GIRLS GOLF
The Dodge City High School girls golf team produced their best team performance of the season on Monday afternoon in Hutchinson at the regional tournament.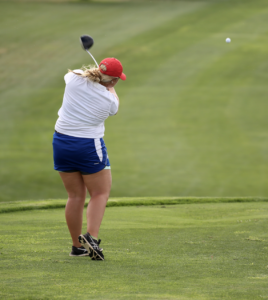 The Red Demons got fourth as a team with a team score of 397 which was 10 strokes behind Derby who was the final team to qualify for the 6A state tournament. While Dodge City did not qualify as a team for state, there will be three Red Demons competing in Leawood next Monday.
Emily Stephenson,who led the group with a fifth place finish, along with Makena Konrade and Chesney Moore will be the three Red Demons traveling across the state next week for the state tournament. Konrade earned a ninth place individual medal after shooting a 95.
Other scores
AliPhelps110,Alexis Ontiberos 116, Taylor Starnes 117.