Last season's 26-21 loss to Wichita Heights left a bad taste in the Red Demon's mouths. Dodge City led for a majority of the game but a big play from Heights late in the game put the Falcons in position to steal the win.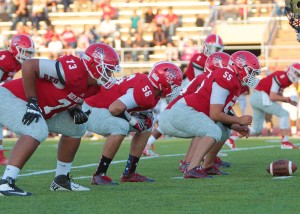 "It's a matchup that we've been waiting on," Dodge City head coach Dave Foster said. "We felt like it was a game that we played well enough to win a year ago."
While the Red Demons bring back a large number of starters, particularly on the offensive side of the ball, Heights has had to replace a talented group of players that went 8-3 last year.
"Heights has graduated a group of kids from a year ago that are really difficult to replace but they are still very good in a lot of positions," Foster said.
Dodge City heads into the Friday's game coming off of a 53-12 victory of Wichita Southeast. Heights played Southeast in their first game of the year and the score was nearly identical, favoring the Falcons.