Red Demons take 4th at state
By: John Zetmeir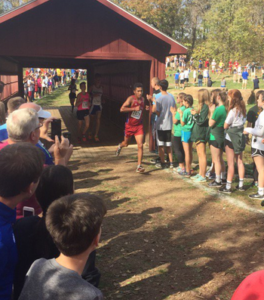 The Dodge City High School boys cross country team ended their season with a 4th place finish out of 12 teams at the 6A state meet on Saturday in Lawrence by accumulating 139 team points.
Senior Marcelo Cruz led the way by earning three team points with a 4th place individual finish. Fellow senior Brett Groth earned 21 points with his 25th place finish. Jason Luft and Alex Ultreras both finished in the Top-40 as well.
The Red Demons fell 20 points shy of Garden City who took second as a team.
The Dodge City girls finished in 11th place. Sophomore Ayanna Hensley led the group by finishing 21st individually.
Other finishers Boys – Jose Rodriguez 70, Javier Marquez 71, Liam Scott 90.
Girls – Coral Neave 67, Luz Lopez 71, America Garcia
77, Lucy Lozano 83, Alessia Cargnino 94, Chia Okoro 97.