It would have been easy for the Dodge City High School boys soccer team to overlook the Hays Indians after beating them 10-0 earlier this season.
Instead of sitting back like most of their opponents, the Indians came out attacking in the first half but were ultimately outmatched by the Red Demons. Dodge City beat Hays 10-0 for the second time this season to earn their 12th straight win and remain unbeaten.
"It was difficult because (Hays) has an interim coach now and with a new coach comes new ideas," Dodge City head coach Saul Hernandez said. "Sometimes it changes the whole dynamic of the team and it gives the team more confidence. We were wary of that and I wanted the boys to come out with intensity even though we had beaten them earlier."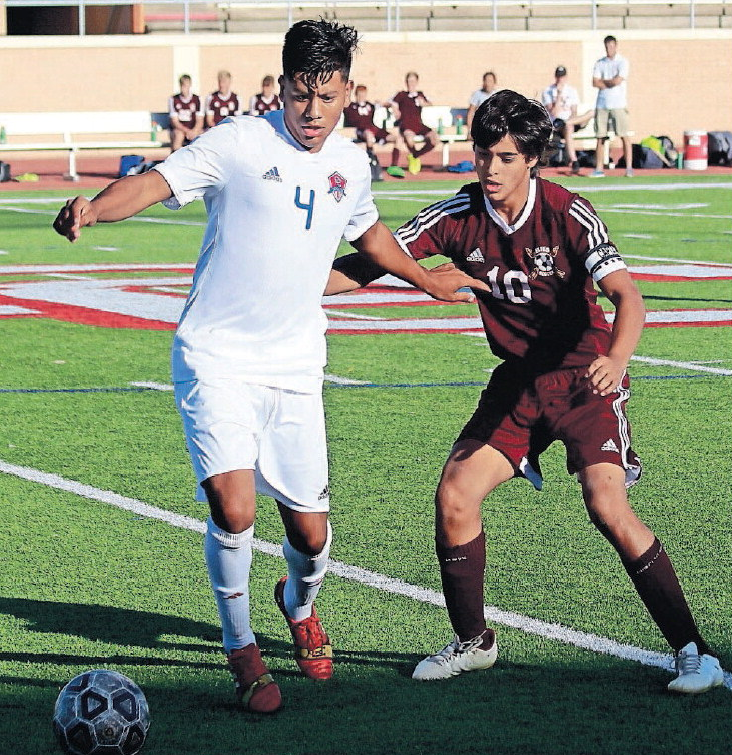 Junior Francisco Cayetano scored for the fourth straight game in the eighth minute to give the Red Demons an early lead. Junior Joshua Don-Juan added a second goal eights minutes later and senior Jose Ubanda scored his first goal of the game in the 24th minute.
The Red Demons added seven more goals in the first 30 minutes of the second half to end the game with 10 minutes left on the game clock. Ubanda and juniors Omar Estrada and Steven Chavez all finished with two goals on the day. Senior Antonio De La Torre and sophomore Josue Castillo also got on the scoresheet for Dodge City.
Tuesday's game allowed Hernandez to get more players into the game and get them experience.
"Giving them minutes is big," Hernandez said. "I like to put them in in these games and get them minutes. They seem to be handling themselves pretty well too."
With just four regular season games left, the Red Demons (12-0, 6-0) moved one game closer to finishing the regular season with an untarnished record.
While finishing with a perfect record is not something that Hernandez wants his team to get caught up in, he does want to have the luxury of playing home playoff games later this month.
"If we become obsessed with being undefeated then I think we're going to lose focus on what is really important," Hernandez said. "So we're taking it game by game. It's good that we're still undefeated, we're trying to get the best record that we can so we can host regionals and quarterfinals. That's why we're trying to win as many games as possible."
The Red Demons will travel to Hays on Thursday to play Thomas More Prep. Dodge City hosts Great Bend next Tuesday.
By John Zetmeir, Dodge City Daily Globe