The common theme this season for the Dodge City girls tennis team was competition. 2015 WAC Coach of the Year David Snodgrass noticed that whether it was in a practice or at a meet, his team loved to compete.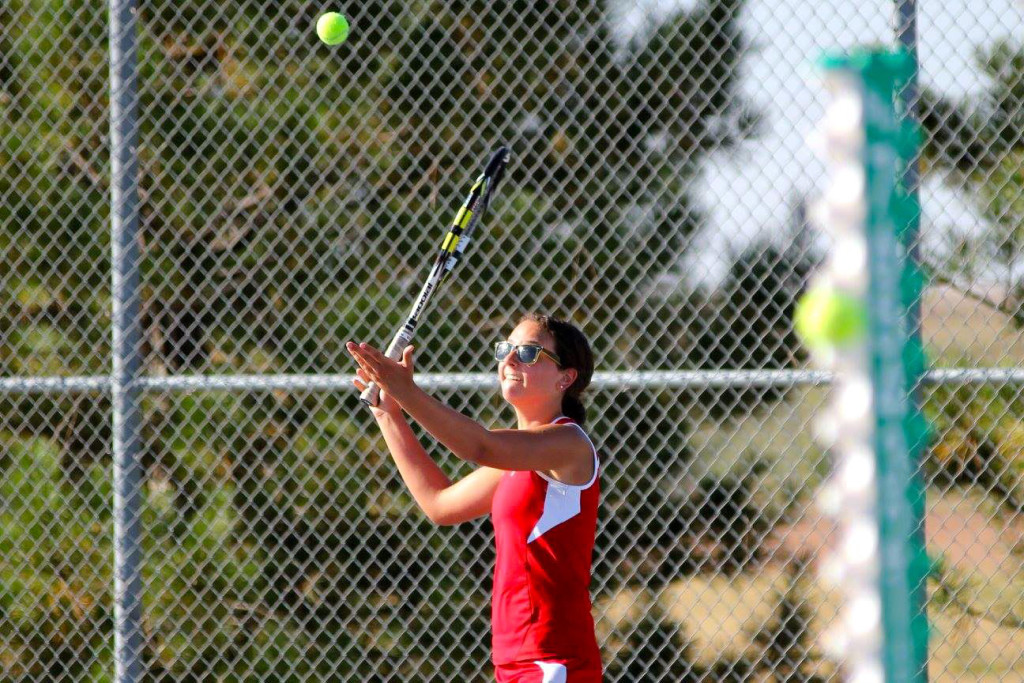 Despite not advancing past the first day of the 6A state tournament, Snodgrass' group competed hard and that was what he wanted to see.
"That was one thing that allowed us to have the success that we had this year," Snodgrass said. "The girls always compete. They always put themselves in a position to give themselves a chance to win."
Seniors Suzy Arkell and Adrianna Rodriguez, junior Hannah Sowers and sophomore Leah Stein were the four Red Demons who traveled to Olathe for the state tournament. Rodriguez and Sowers qualified as a doubles team while both Stein and Arkell played singles.