After the Dodge City girls tennis team won the Western Athletic Conference title last Monday, head coach David Snodgrass knew that if his team continued to play the way that they had been playing, they had the opportunity to send girls to Olathe for the 6A state meet.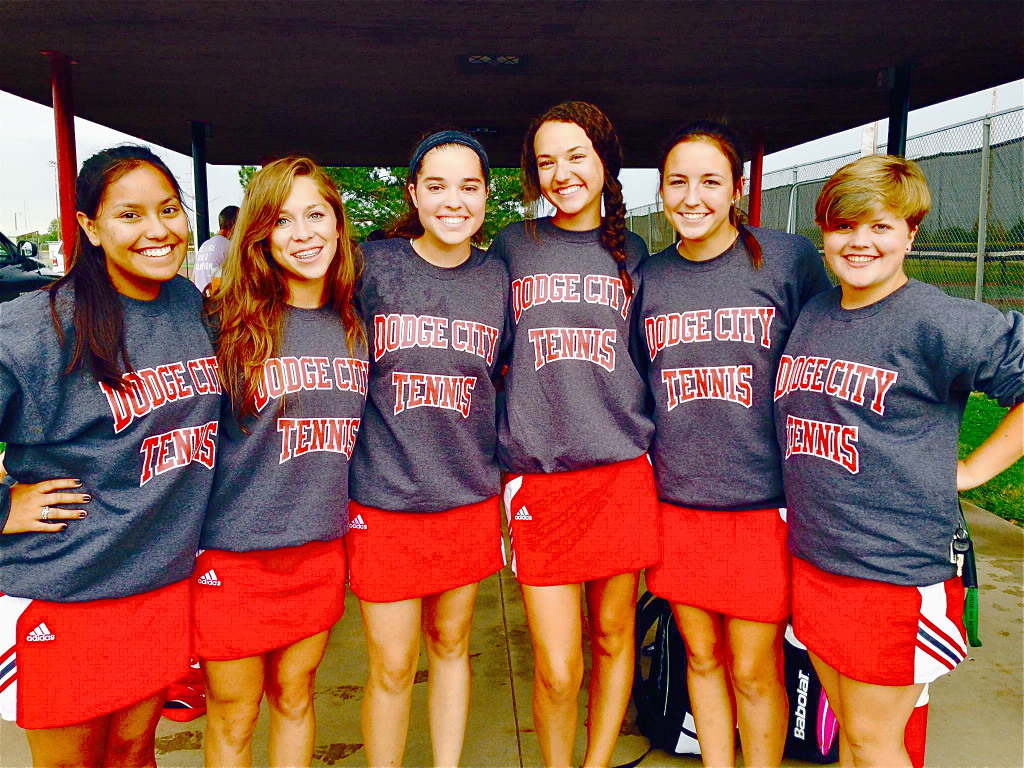 After a strong team performance on Saturday, four Red Demons are headed to state. Sophomore Leah Stein and senior Suzy Arkell qualified as singles players while the doubles team of Adriana Rodriguez and Hannah Sowers.
 "The girls are extremely excited and I am extremely excited for them," Snodgrass said. "Just to be able to take four girls who qualified for state. I'm not sure the last time that Dodge City qualified multiple girls for state. Now they can enjoy this with each other."Stein had a bye in her first match of the day. She advanced to the semifinals after beating Garden City's Linh Le in the quarterfinals. Arkell won her first two matches. After both Red Demons fell in the semifinals, Stein and Arkell squared off in the third-place match. Stein topped Arkell 6-1, 6-3 in that match.