The Dodge City cross country teams swept both the boys and girls regional titles over the weekend in Wichita. Two weeks ago, the Red Demons captured the boys and girls WAC title.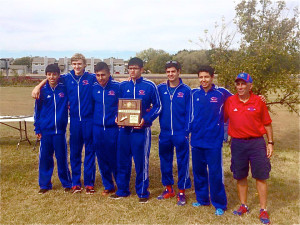 The boys team were led by junior Marcelo Cruz who took second place. Dodge City's boys had three runners finish in the top-10 and five finish in the top-15. It was one of the Red Demons strongest team performances of the season as they set a new team-high average of 16:40.
The girls squad had their plan going into regionals and were able to execute it. Just like the boys team, the girls had three runners place in the top-10 and five in the top-15. Coral Neave and Amelia Richter finished in fifth and sixth-place.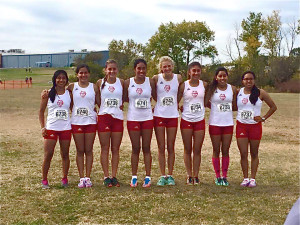 "We had talked going into the race and knew that if we could get one in the top five, two more in the top 10 and our fourth and fifth runners in the top 15 we would have a chance to win," girls head coach Brian Lenz said. "The girls went out and took care of running the race as planned.
There is just one more meet left for both teams and that will take place this Saturday in Lawrence at Rim Rock Farm when the two squads compete for the 6A state title.
Girls Results
5) Coral Neave, 6) Amelia Richter, 9) Jasmine Duarte, 12) Ayanna Hensley, 13) Mariela Aldaba, 17) Marissa Ramirez, 27) Alexis Jimenez
Boys Results
2) Marcelo Cruz, 7) Jason Luft, 90 Alex Ultreras, 13) Brett Groth, 15) Ignacio Calderon, 19) Javier Marquez, 27) Felix Marquez
By John Zetmeir, Dodge City Daily Globe