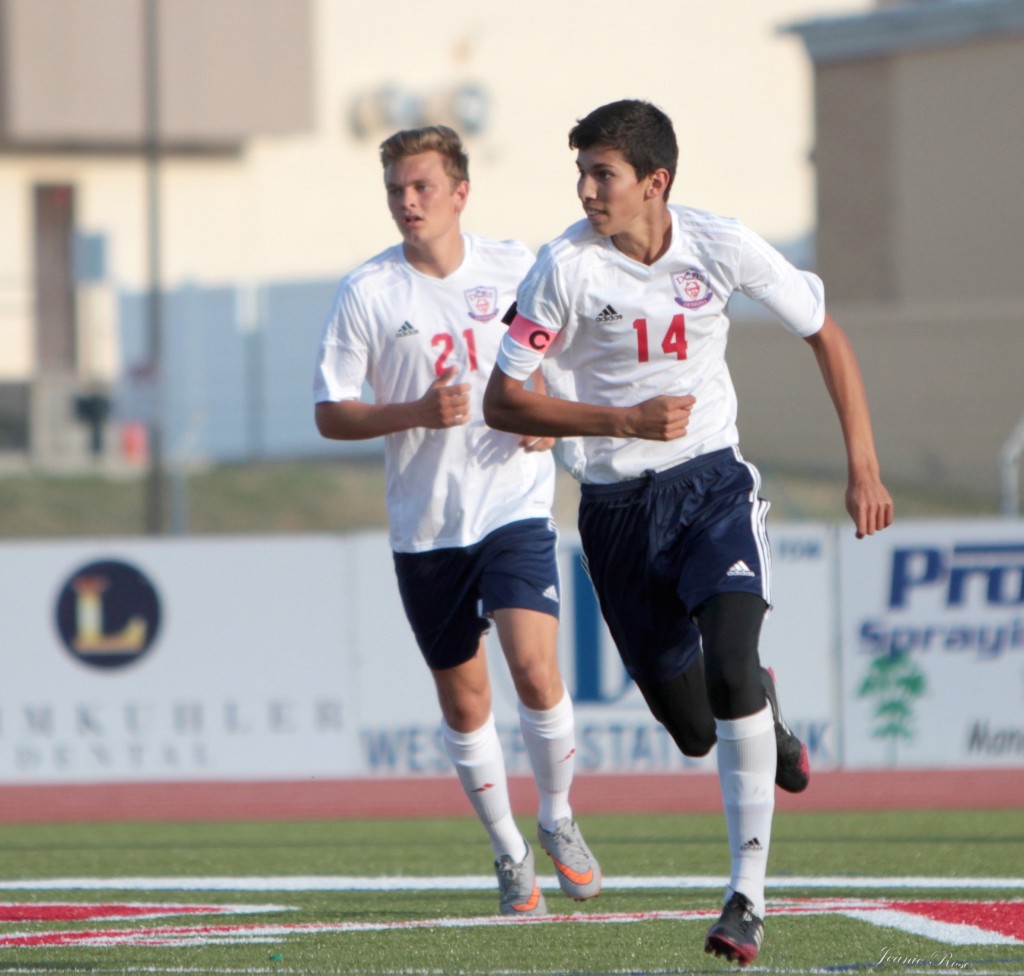 Dodge City's shutout streak in conference play ended on Tuesday against Garden City. Fortunately for the Red Demons boys soccer team, the winning streak did not. Dodge City beat Garden City 4-2. They are now off to start 3-0 start in Western Athletic Conference play and 6-1 overall.
It did not come easy for the Red Demons on Tuesday as Garden City (5-2, 2-1) cut the Demons lead to one goal twice in the game.
"We expected it," Dodge City head coach Saul Hernandez said. "Every Dodge (City), Garden (City) game is going to be high emotions. There is going to be a lot on the line and the boys are going to put their bodies on the line."
Garden City scored a quick goal to start the second half to cut the Red Demon lead to 3-2. With 20:35 left to go in the game sophomore Mario Martinez scored his second goal of the game which sealed the deal.