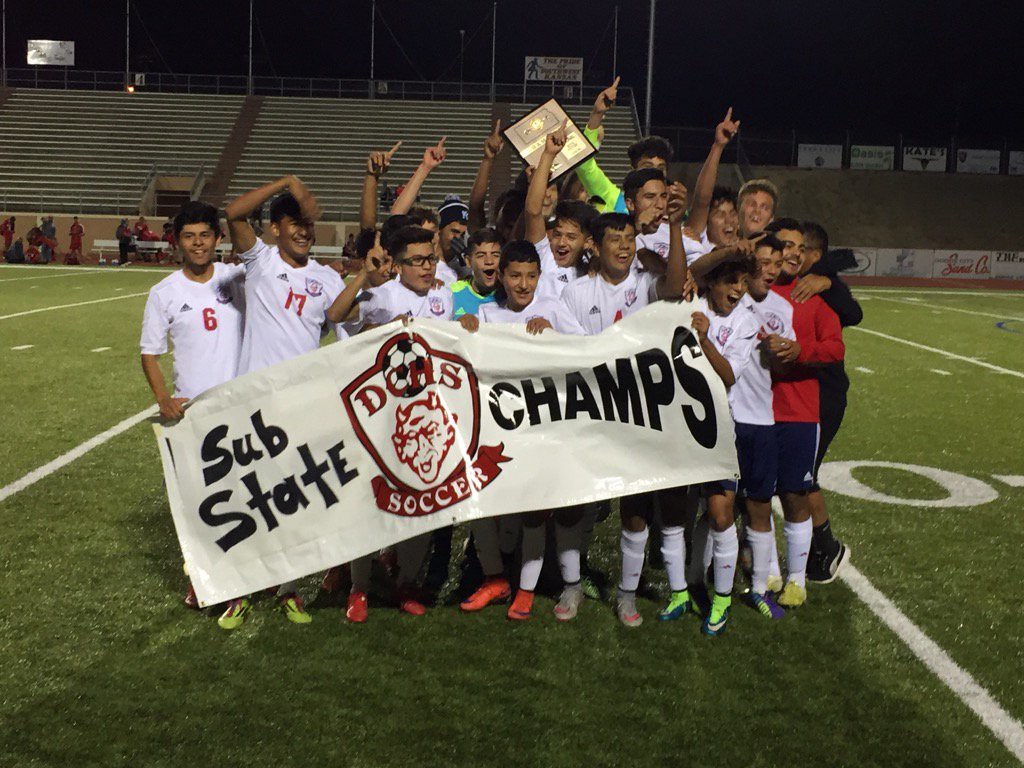 For the third time in school history and the first time since 2010, the Red Demons are going to state. They overcame a scoreless first half and a botched Wichita North penalty kick in the first half to win 3-0 in the 6A quarterfinals. Dodge City hasn't allowed a goal in the playoffs.
"I think that we were nervous, a little bit tense, but second half we calmed down," Dodge City head soccer coach Saul Hernandez said. "Second half we did what we usually do, and what we work on in practice and they couldn't have done a better job."
The Red Demons exploded out of half time with three quick goals by Mario Martinez, Joshua Don Juan and Maans Spaangaeng.
"We couldn't get the quick goals like we wanted, we had our opportunities in the first half but we couldn't get them in," Dodge City senior Leonel Lopez said. "We stuck through it, we said let's get this fire going and look what we did, we came out quick and scored the goals we needed."