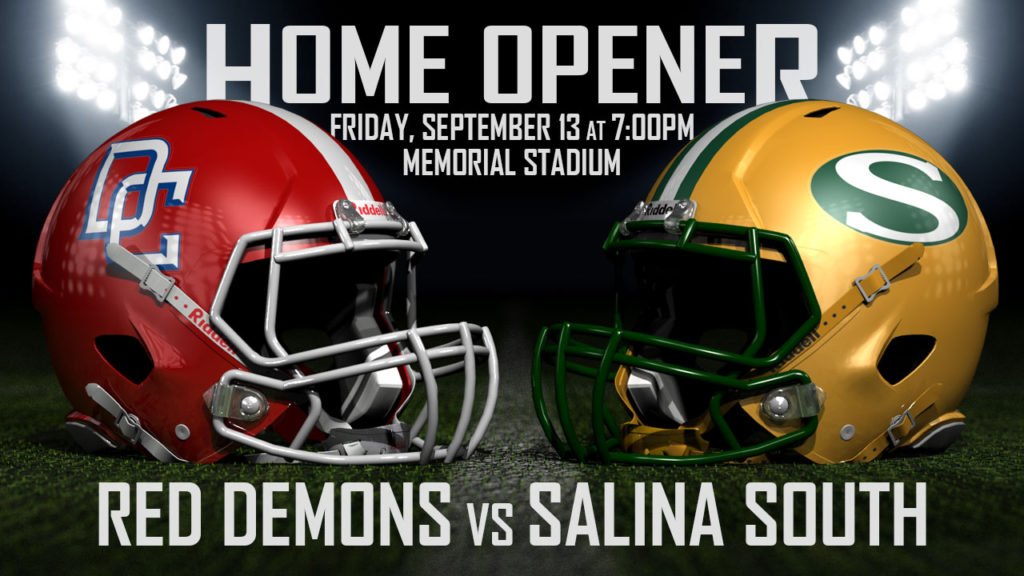 The Dodge City High School football program will host Salina South this Friday night as the Red Demons meet the Cougars at Memorial Stadium.
The Red Demons opened the 1985 & 1986 seasons by playing both Salina schools, Central and South, in the first two weeks of the season.
The Red Demons hold a 10-2 series advantage over the Cougars. The Red Demons won last season in Salina (27-17).
The closest game played in the series was a 20-19 DC win in 1975.
The DCHS Alumni Association will be inducting former Red Demon great, Mike Montgomery, to the Ring of Honor at Halftime. Montgomery played at KSU, before going on to play in the NFL.
The next home game for the Red Demons will be Homecoming vs Great Bend.