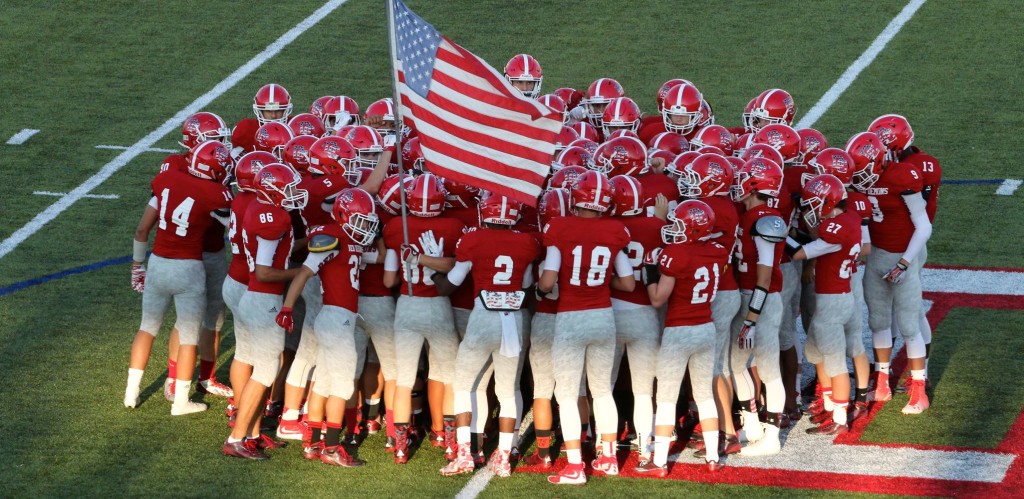 When the Dodge City Red Demons score a touchdown, a firework is shot into the sky for the whole city to hear. It is fair to say that the bombs were bursting in mid-air on Patriot Day at Memorial Stadium thanks to the Dodge City offense on Friday.
The Red Demons beat Wichita Southeast 53-12 in the home opener on Friday. It did not take long for the offense to find their rhythm with 36 points scored in the first quarter and 14 more before halftime.
"We needed it," head coach Dave Foster said about the win. "I felt like we played at about 40 percent of our capacity a week ago so we needed to get better in a hurry and I think we did."
A blocked punt gave Dodge City a short field on their first drive of the game. Junior running back Tylor Garcia scored his third touchdown of the season with 9:46 to go in the first quarter.
"We really wanted to get after their punt team," Foster said. "There was some weakness there in terms of snap times and the times that we could get there and we just attacked and that gave us a great advantage."