Demons, Panthers tipoff WAC play
By John Zetmeir
Dodge City Daily Globe
The Dodge City High School basketball teams will be back on the court on Tuesday night when the Red Demons travel to Great Bend for their Western Athletic Conference opener.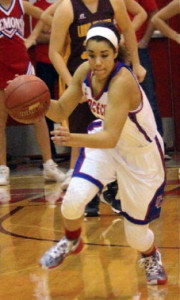 With WAC play beginning, the Dodge City girls, last year's conference champion, will look to defend their title.
"Great Bend will be a tough place to start it at for sure, it's a tough place to go," head coach Kelley Snodgrass said. "I think they are excited to get back into conference play."
Coming into the season, expectations were high for the Red Demons who returned seven players with starting experience. After a 2-0 start, Dodge City lost two of their final three games before entering the break. Snodgrass and senior guard Jessica Harshberger felt like the team felt the extra pressure entering the season. After a two week break, Snodgrass likes the way her team has responded during practice.
"It gave us time to evaluate where we were at," Snodgrass said. "I think we have a lot of girls that want to play at the next level so I think they are feeling that pressure but we had really good Christmas break practices."
The Dodge City boys (2-3) will face a team similar to their own on Tuesday. The Panthers are 2-3 this season and return a lot of experience from last year's team.
"They are a go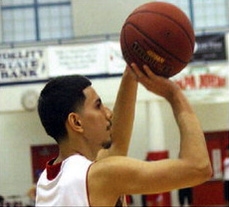 od basketball team," head coach Dennis Hamilton said. "They run their stuff really well, they execute, they make adjustments wellsowe better have the right mindset when we step into their gym tomorrow night."
Hamilton has liked the   way his team has competed in their first five games. Dodge City responded from a 51-49 loss to Goddard-Eisenhower with a 78-46 win over Stanton County before starting their winter break.
"We're at a point right now that I feel like we've made some strides as a team," Hamilton said. "Now you've got to go prove it."
The girls are scheduled to tipoff at 6 p.m. at Great Bend High School. The boys are scheduled to tipoff at 8 p.m.