Garden City dominated Dodge City High School's teams at home on Thursday
By: John Zetmeir
The Dodge City High School bowling team had a tough outing at home on Thursday afternoon against Western Athletic Conference rival Garden City.
The Garden Ci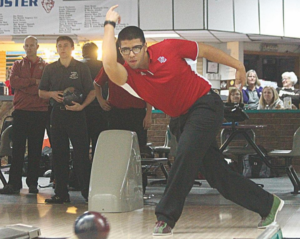 ty boys took 10 WAC points while the girls captured nine WAC points. The Red Demon boys finished with a final total of 2875 to Garden City's 3339. The Dodge City girls tallied a final score of 2425 while the Buffaloes earned a 2719.
'On the boys side we improved quite a bit from the first game to the second and third and that's good to see,' Dodge City head coach Tyson Clark said. 'The girls bowled well the first game and then just kind of stayed steady in games two and three.'
Senior Zachary Ridgeway was the lone Red Demon to finish in the top five as his scored of 718 earned him second place. Ridgeway bowled a 184 in the first game before responding with a 266 and 268 in games two and three.
Junior MaKayla Burton earned third place on the girls side with a 559 series scores. Burton started the day off with a 206 in game one.
The Red Demons will have a full week of practice before next weeks WAC championship tournament, which they will host, on Thursday.
'We just have to find a way to get four good scores on both the girls and guys side,' Clark said.
RESULTS
Boys
Zachary Ridgeway 718, Quintin Coghill 506, Erick Villa-Valverde 493, Esteban Garcia 471, Spencer Peters 435, Manuel Lozano 352.
Makayla Burton 559, Kasie Threatt 456, Madison Elliot 422, Alexandra Fuentes 419, Amparo De Luna 391, Jade Bamberger 386.