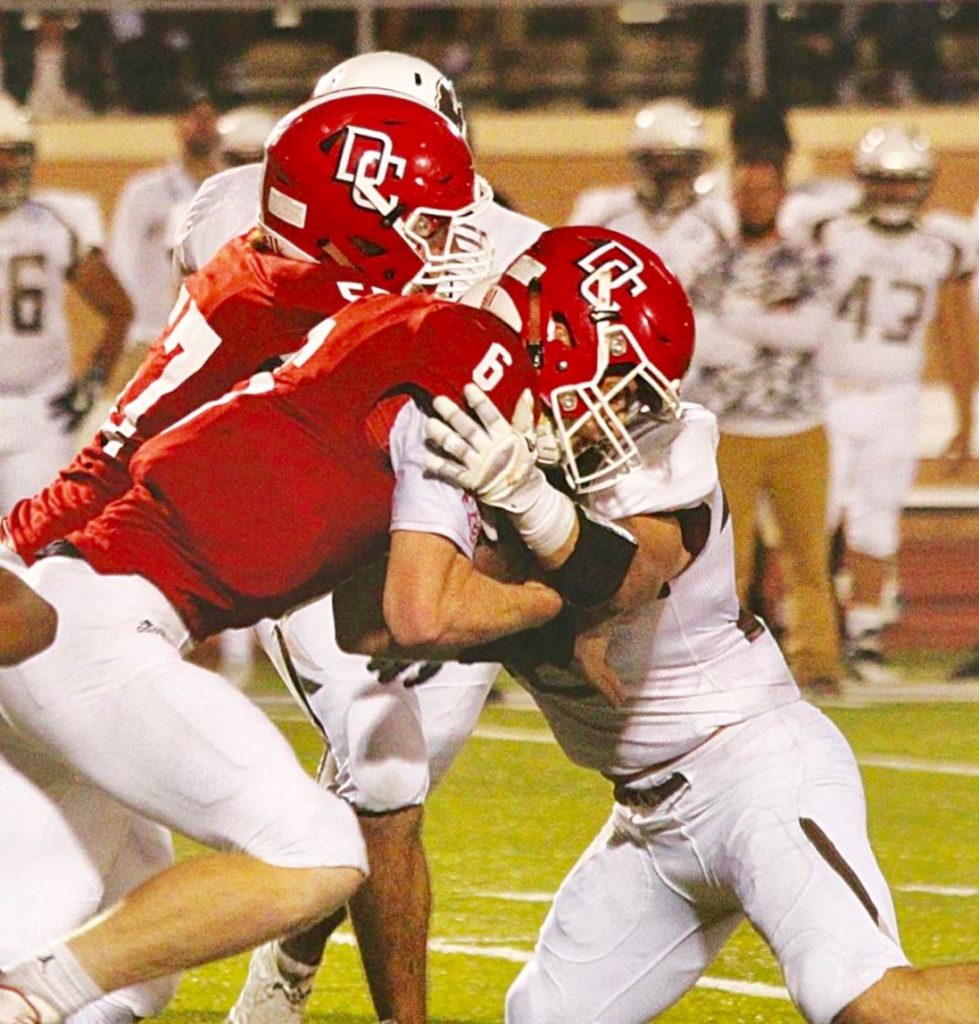 The Dodge City Red Demons were forced to play catch up for most of the evening during Friday's Hatchet Game.
Garden City took an early 13-0 lead and the double-digit deficit was too much for the Red Demons (4-3, 1-2) to overcome as the Buffaloes (7-0, 3-0) reclaimed the Hatchet with a 36-13 win.
A Dodge City turnover gave the Buffaloes the ball at the Red Demon 27-yard line with 8:13 to play in the second quarter. Garden City running back Peyton Hill found the end zone from 13 yards out for his second touchdown run of the first half to put the Buffaloes up 13-0.
"We physically got whipped in the first half," Dodge City head coach Dave Foster said. "We weren't making plays at the defensive line and linebacker level and we aren't used to that."
Hill carried the ball 26 times for 130 yards and three touchdowns. Garden City quarterback Jesse Nunez added 112 yards on the ground and 105 yards through the air.
Read complete Dodge City Daily Globe story here.
By John Zetmeir / @Dodgesportsguy