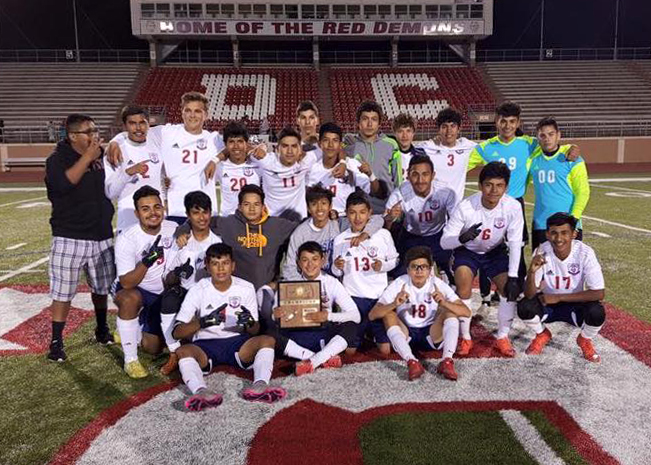 After a 10-0 victory over Junction City on Tuesday, Dodge City finished off regional play with a 2-0 win over Wichita Northwest to earn the regional title.
Last season the Red Demons were knocked out of the playoffs in the regional title game by Manhattan.
Dodge City was not able to dominate possession of the ball against Northwest as they have all season. The Red Demons were able to rely on their defensive play to add another shutout to their long list from this season.
"They didn't give us much time to think," head coach Saul Hernandez said. "We still got the job done and I'm proud that we were able to adjust to the things that we had to adjust to. That's just a taste of what is going to happen in the next round so I'm glad that we got a good quality team like Northwest today."
Dodge City (17-1, 8-0) will host Wichita North on Tuesday at 6:00 p.m.