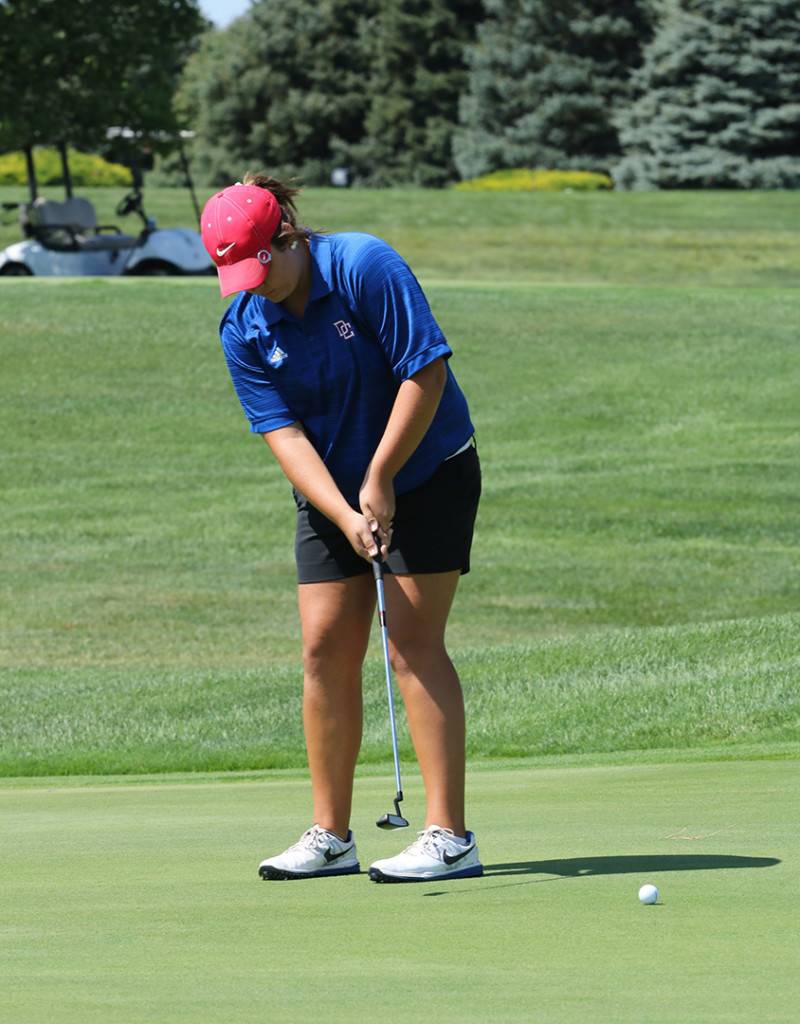 The Red Demons finished with a team-score 435 on Monday at Mariah Hills to finish in third place in the regional golf meet. Dodge City is headed to state for the first time as a team since 2010.
"I'm really proud of the girls," head coach Jim Mapel said. "We've talked all year long about how we had an opportunity playing at home (in regionals). We've improved since last year so that's what we were looking at. That was one of our goals and we had some girls really step up today."

Senior Logan Gleason shot a 94 to lead the Red Demons on the day. Gleason finished in sixth place. Not far behind her was fellow senior Katie Rostetter who beat Hutchinson's Megan Mullins in a playoff for eight place.
"It was a very good day for Logan," Mapel said. "(94) is a great score on this golf course. There was a lot of pressure on her and Katie as the two seniors to lead us and I think both of them handled themselves very well. Without those two scores, we didn't have a chance."
The Red Demons will use this week to continue to improve before they leave for Wichita for Monday's state tournament.