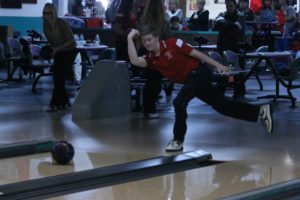 The Dodge City High School bowling teams opened up their seasons over the weekend in Wichita.
The boys team, made up of Zach Ridgway, Erick Villa-Valverde, Hayden Weil, Esteban Garcia, Manuel Lozano and Quintin Coghill placed 19th out of the 26 team pool.
The Dodge City girls team of Makalya Burton, Alexandra Fuentes, Alexandra Schawe, Madison Elliott, Jade Bamberger and Kasie Threatt got 17th.
The Red Demons will travel to Great Bend on Tuesday for their first taste of  Western Athletic Conference action.
By: John Zetmeir