Dodge City will face Garden City in the regional final on Friday.
By Timothy Everson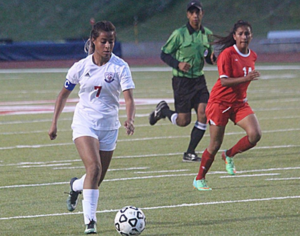 The Dodge City Lady Demon soccer team waited two hours for the rain to pass to grab a 1-0 overtime shutout over Wichita-North.
The win moves the Lady Demon's record to 10-3-3 on the season and advances them on to the regional final.
Junior Mariyah Reyes hit the game winner just a couple minutes into the first overtime.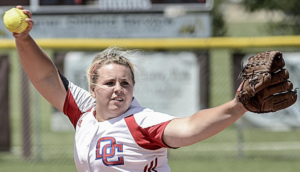 DCHS Softball
The Lady Demons ended the 2017 season with a loss in the first round of the regional tournament in Garden City versus Hutchinson, 9-5. They finished the season with 12-9 record. After cutting the Salthawks lead to one after the first inning, the Lady Demons trailed by two or more for the duration of game. Senior Emily Stephenson led the way, going the distance on the mound giving up 9 runs on 12 hits with only seven of those runs earned while also leading her team in hits and RBIs with three hits and two RBIs.